BLAXCULINITY
BLAXCULINITY IS A MULTIDISCIPLINARY MOVING IMAGE AND PHOTOGRAPHIC PROJECT EXPLORING BLACK MASCULINITY THROUGH THE 1970S BLAXPLOITATION CINEMA AND THE HEGEMONIC STEREOTYPICAL MODES OF REPRESENTATION OF THE BLACK MALE WITHIN THEM.


WORKING THROUGH A APPROPRIATIVE, REVISIONIST APPROACH, THE PIECE EXAMINES THE PREVIOUS PERCEPTIONS OF BLACK MALE IDENTITY & MASCULINITY (SPECIFICALLY IN THE 1971 MOVIE SWEET SWEETBACK'S BAADASSSSS SONG) AND AIMS TO EXPLORE THE BLAXPLOITATION GENRES LINK WITH CONTEMPORARY REPRESENTATIONS AND THE CURRENT CULTURAL CAPITAL OF THE BLACK MAN.

THE WORK EXPLORES THIS THROUGH RECREATING AND REWORKING PIVOTAL SCENES, WHICH CHALLENGE AND EXPLORE MASCULINITY WITHIN THE MOVIE INTO A NEW NARRATIVE BY USING A STAND IN FOR THE MAIN CHARACTER TO REDEFINE THE SIGNIFICANCE OF THESE SCENES .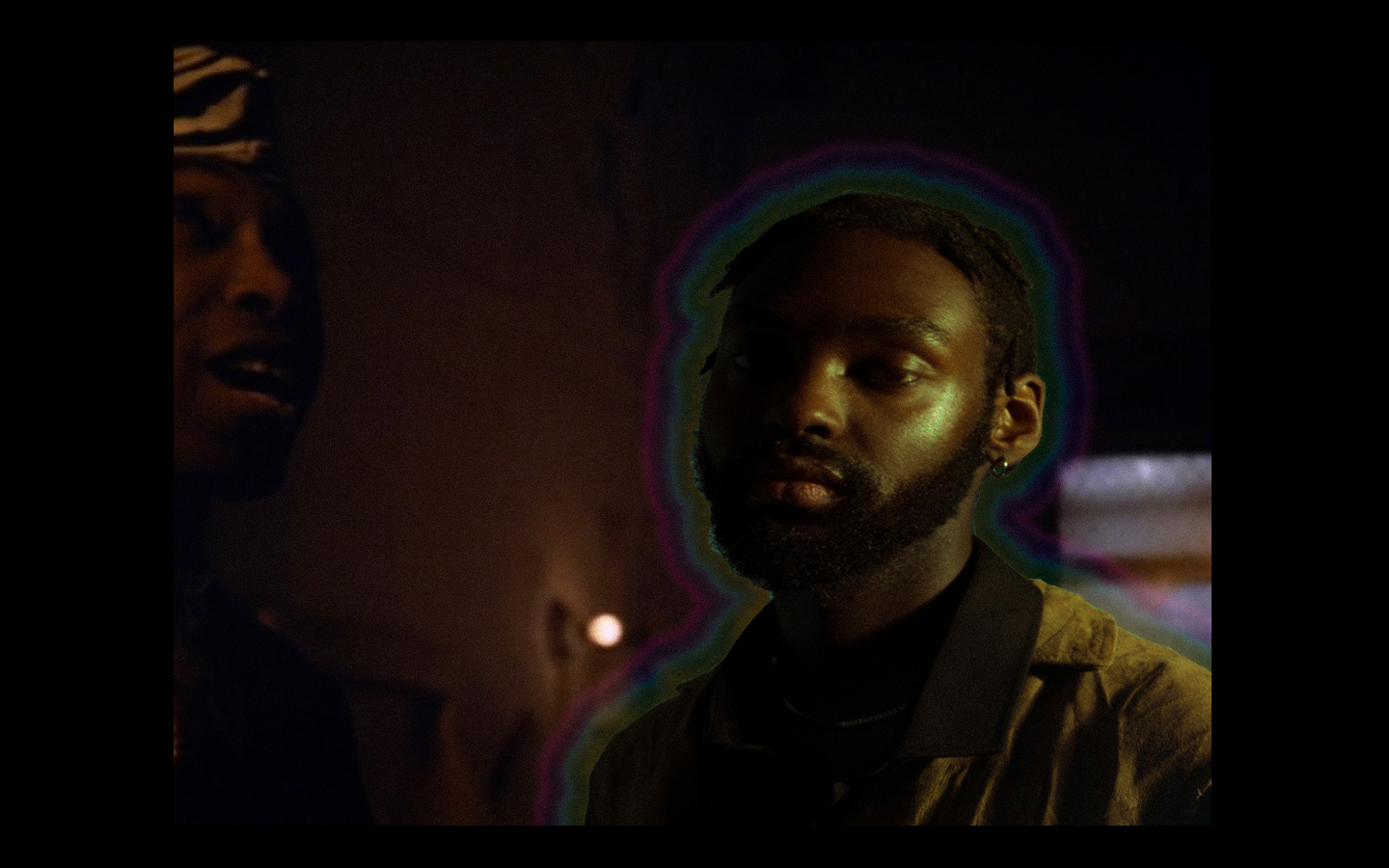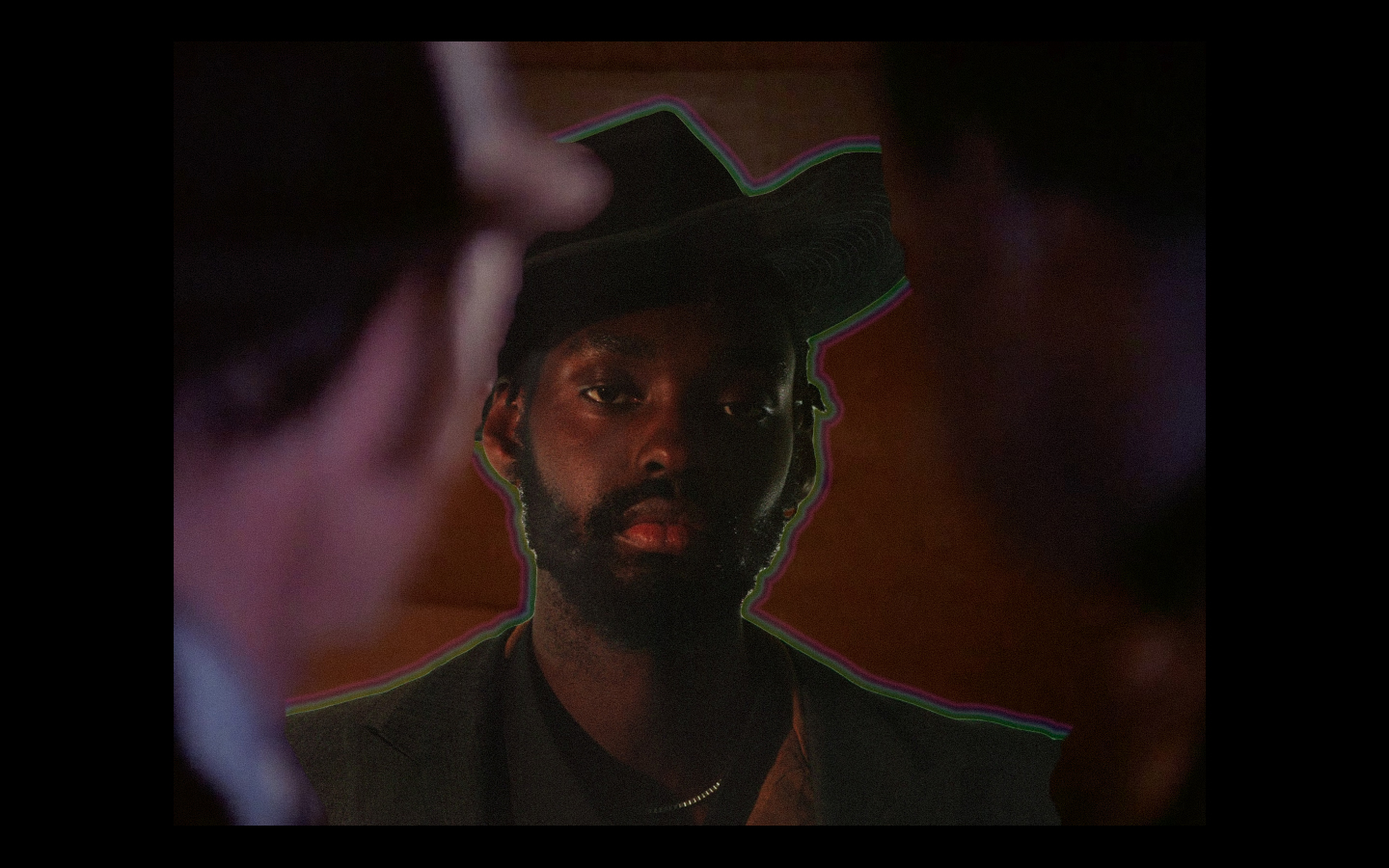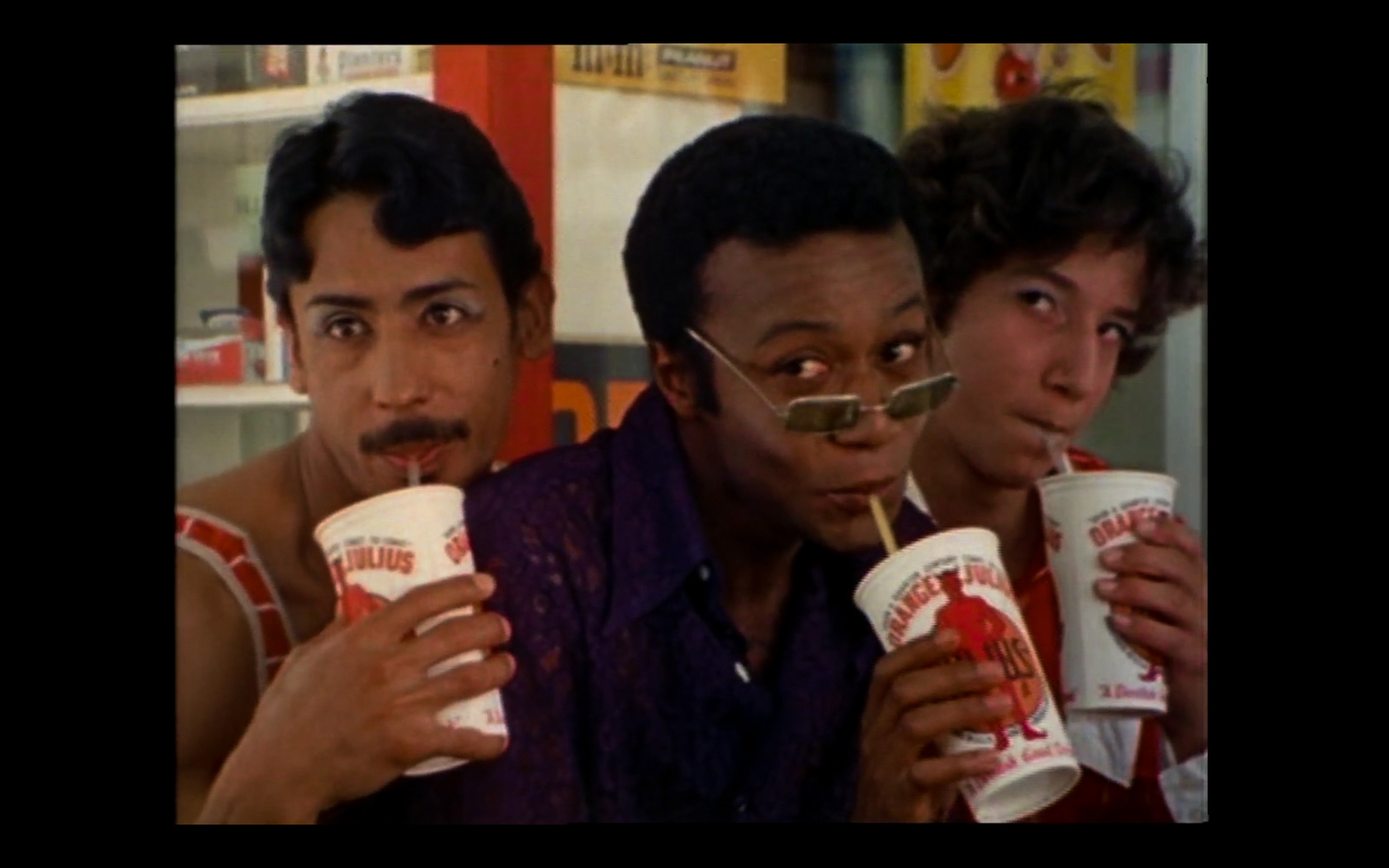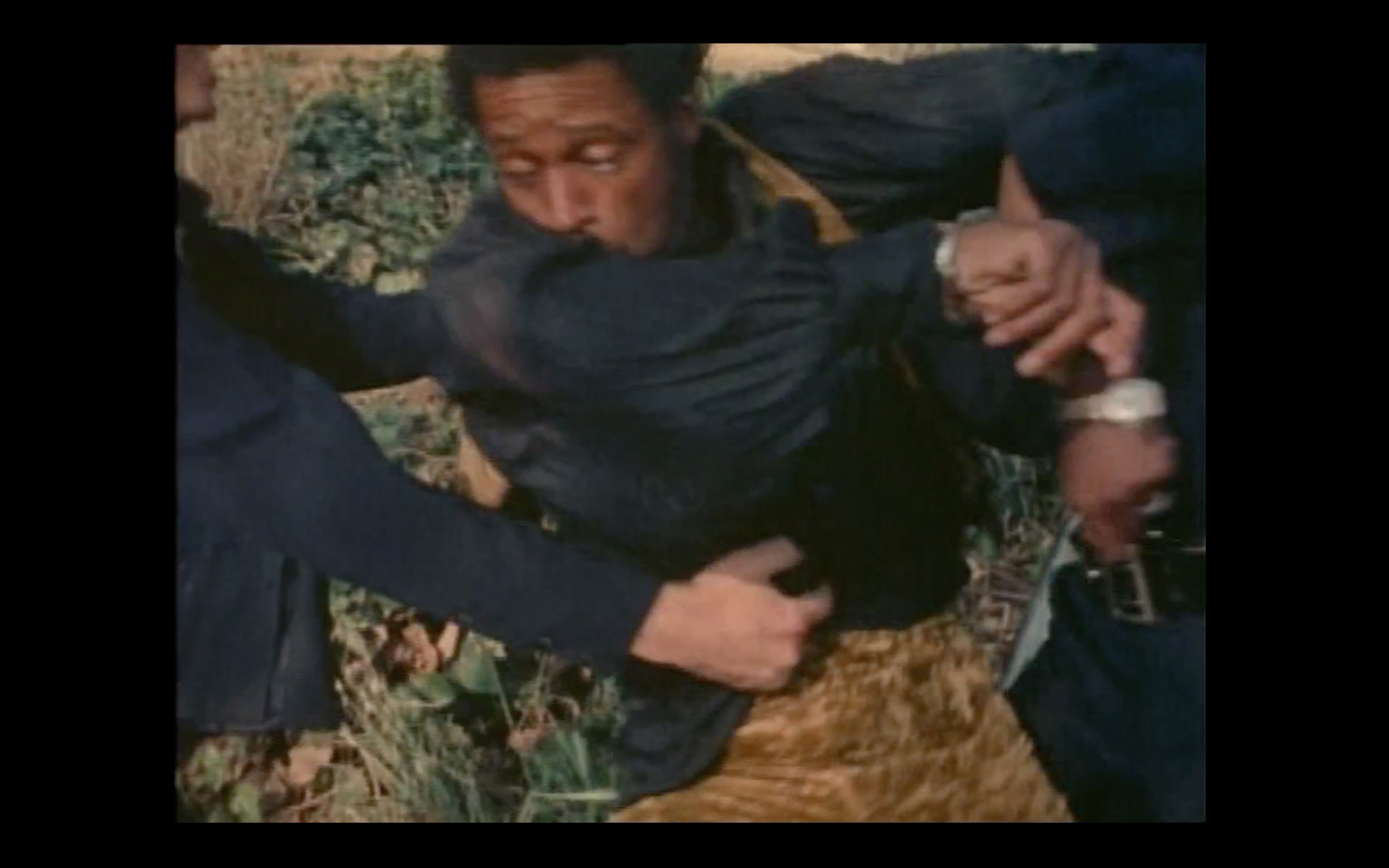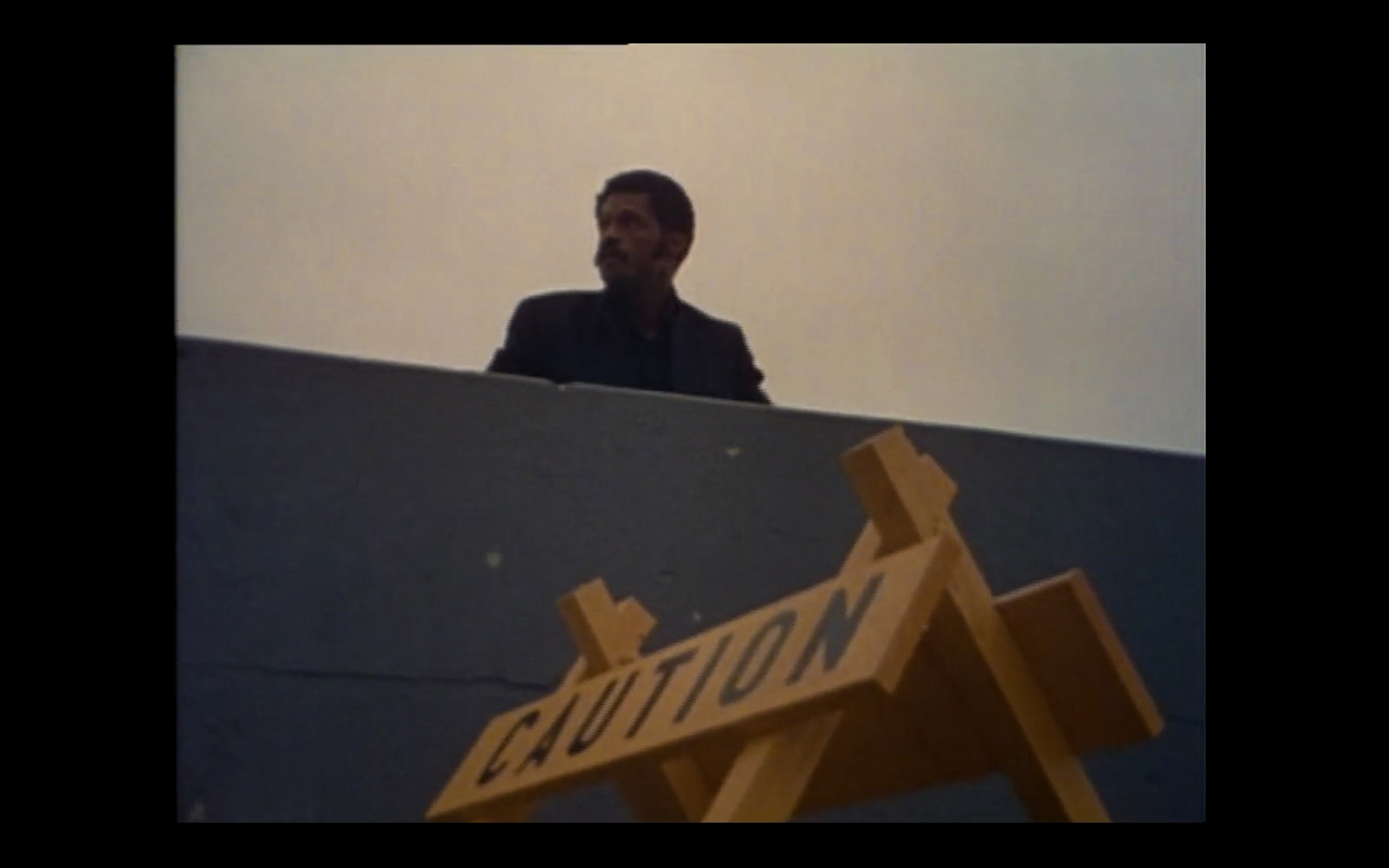 BLAXPLOITATION MOVIES BEGAN IN THE 1970S AND WERE A SUBGENRE OF EXPLOITATION CINEMA THEY WERE KNOWN FOR BEING INDEPENDENTLY PRODUCED LOW-BUDGET B-MOVIES OR GRINDHOUSE FILMS. THESE FILMS WOULD OFTEN REVOLVE AROUND VIOLENT, LEWD OR TABOO SUBJECT MATTER AND WERE CREATED TO SPECIFICALLY DRAW ATTRACTION THROUGH SENSATION AND CONTROVERSY.

FILMS OF THE GENRE ALWAYS FEATURED BLACK ACTORS IN LEAD ROLES AND WOULD USUALLY REVOLVE AROUND AN 'AFRICAN AMERICAN' NARRATIVE AND THE FIGHT AGAINST OPPRESSIVE, ANTAGONISTIC AND GENERALLY WHITE AUTHORITY FIGURES MOST COMMONLY REFERRED TO AS "THE MAN".

PROTAGONISTS IN BLAXPLOITATION WOULD OFTEN BE CRITIQUED FOR STEREOTYPICAL CHARACTERIZATIONS SUCH AS PIMPS, PUSHERS, PROSTITUTES, OR BOUNTY HUNTERS, BUT AT THEIR ROOT BLAXPLOITATION FILMS PROMOTED A MESSAGE OF BLACK EMPOWERMENT.


contact